WEATHER GALLERY

Spring
Summer
Autumn
Winter

SPRING





March 8, 1975. Near Carlisle, Cumberland. A showery day with large cumulus clouds, which became patchy stratocumulus by the afternoon. Wave clouds formed over the mountains after sunset.




March 16, 1974. Sutton Valence, Kent. A fine day with long sunny periods and a fresh westerly wind. In the late afternoon, a mass of cirrus in the south and west moved rapidly west. Next day was wet.




March 20, 1974. Camden Square, London. A fine day with small cumulus, which sprouted spindly towers in the late afternoon before clearing after sunset




April 8, 1975. Waterloo Bridge, London. After a clear morning, cumulus clouds developed into cumulonimbus, with heavy snow and sleet showers in a cold north-westerly wind.




April 12, 1981. Marden, Kent. A fine, warm day. Cirrus streams radiated from a point on the south-west horizon after sunset.




April 13, 1981. Camden, London. A cool, cloudy day with a fresh north-westerly wind. In the evening, a dense stratocumulus overcast showed a base of curious smooth curved rolls and undulations




April 14, 1974. Sutton Valence. An extensive stratocumulus layer extending from north to south advanced from the east during a very fine afternoon, breaking up into long rolls and then into scattered patches.




May 2, 1979. Camden, London. A cold day with a fresh northerly wind. Cumulonimbus clouds built up in the afternoon, with showers and a sharp thunderstorm at 6:30 p.m. Large mammatus bulges formed at the edge of a retreating shower cloud. Up to 5 inches of snow fell in the north of England on May 1.




May 20, 1976. Regent's Park, London. A showery day with towering cumulus and cumulonimbus clouds, and a thunderstorm in the late afternoon.




May 21, 1981. Marden, Kent. A cloudy day with dark cumulus and extensive altocumulus, which was vividly illuminated after sunset.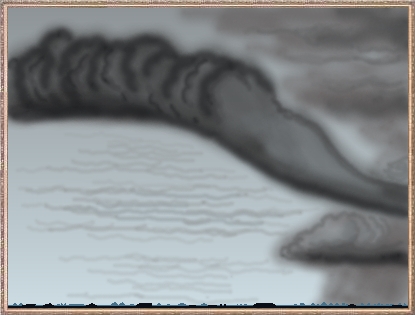 May 29, 1988. Mildenhall, Suffolk. A cool day with heavy showers. In the afternoon, a long roll or arch of dark cloud passed from north to south across Mildenhall airfield, between two showers.

Summer
Autumn
Winter