VOLCANIC POSTCARDS



MERAPI, JAVA



POZZUOLI, ITALY. "Sulphur Mine..Principal Mouth"



ETNA. "Explosions in the crater (Eruption of 1974)"



TAUPO, NEW ZEALAND. "Crow's Nest Geyser"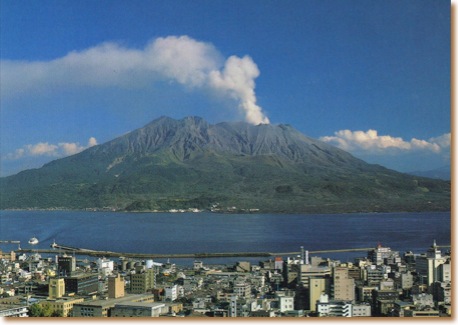 JAPAN. "Kagoshima City and Mt. Sakurajima from Shiroyama"



POZZUOLI Solfatara. "The Mud Hollow"



POZZUOLI Solfatara, "Observatory - The Jet"
Postcard dated 21 January 1963. "This view is in the crater of the Volcano of Little Vesuvius & the steam is Sulfore Fumes".



VESUVIUS, ITALY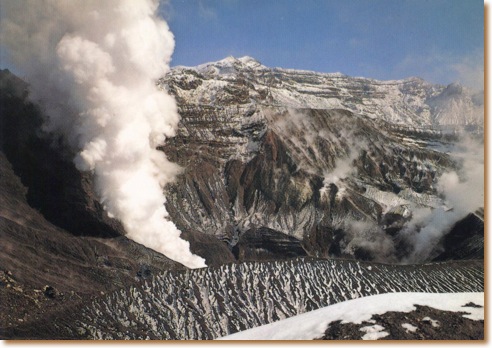 JAPAN. "Magnificent crater of Mt. Aso, Kumamoto Pref."



NEW ZEALAND. Mount Egmont. "Sentinel of the rich farmlands of the Taraniki district, Mt. Egmont (2518m, 8,260 ft.) forms a near-perfect cone."



FUJI, JAPAN



PAPANDAYAN, JAVA



ETNA, SICILY



ETNA, SICILY. "Interior of the central Crater and new small cone (m. 3293)."




WAIMANGU, NEW ZEALAND
Near the Tarawera volcano. The geyser appeared in 1900 and erupted for 4 years.



NEW ZEALAND. "Pohutu Geyser, Rotorua. "…scalding twin jets of steam and water roar skywards in a plume-like fountain. Pohutu is one of several geysers in Rotorua which gives regular displays."



SOUTH ICELAND. "The junior geyser Strokkur, starting to spout."



SITE GUIDE